bullying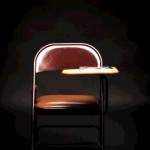 There are a lot of things we can say about suicide. We can say that an attempt is a cry for help. We can discuss warning signs. For those who are struggling and contemplating, we can tell them not to give up. We can point them to hotlines and support resources.
As a teacher, I've had training on these things and dealt with them on various levels.
Today I'm thinking about realities I haven't thought about before. How do you handle losing a student this way?
How do you help teachers and students who have to face an empty desk that signifies so much more than an absent classmate?
How do you comfort colleagues who think they should have seen something, done something differently, been more observant?
And perhaps the toughest one of all—how do you help students who realize they should've treated their classmate better?
If a student bullied another, we don't want to say, "No, you didn't do anything wrong." Perhaps they need to feel that responsibility, let it serve as a drive to change. On the other hand, we don't want to break another student when we've already lost one.
So what do you say to a student who's upset because he remembers making fun of the kid who's gone?
I really don't know.
Some of the most eye-opening conversations have been with the in-betweeners. Kids who say, "I didn't really know him. I saw him around. Some people were mean to him. That wasn't cool, so I never made fun of him … but y'know … I never really tried to make anyone else stop. I should've."
That goes to show there is no in-between. With bullying, if we're not part of the solution, we're part of the problem.
We need more solutions moving forward.
Speak up:
1 comment
| TAGS:
bullying
,
suicide